Our Results
Our unwavering dedication to our clients, knowledge, experience, and hard work allows us to obtain great results for our clients. The following are some examples of our exceptional case results. We have included a brief summary of each case, along with redacted before-and-after state documents which show the results. We are proud to point out that the following case summaries represent just a small sample of the great results we have been able to obtain for our valued clients.
---
Industry: Destination Management Companies (DMC)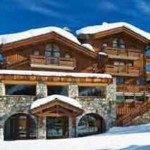 Procedural Summary:  Audit Management; Appeals; Board Hearing; Precedential Decision
Reduction/Refund: $7,166,236.00
(99% Reduction)
This is a long story (which we'll keep fairly short), spanning over a decade of work on behalf of eight Destination Management Companies, including many of the most prominent DMCs that provide services in the State of California. Historically, the California Department of Tax and Fee Administration (CDTFA, formerly the Board of Equalization) treated DMCs as service providers that were consumers of food, drinks and other tangible items that were consumed by their customers during the course of DMC programs. During or around 2006, however, a single auditor in Southern California stumbled upon a DMC during the audit of a related business, and the rest is history. Despite the CDTFA's historical treatment of DMCs as service providers, the auditor asserted that the business was operating as retailer, akin to a caterer or restaurant. That assertion, eventually led the CDTFA to claim that all DMCs were retailers and that sales tax was due on a significant portion of their revenue. Rather than provide DMCs with an opportunity to come into compliance going forward, the CDTFA audit department aggressively pursued the DMC industry, asserting tax obligations for periods covering up to 10 years, resulting in millions of dollars in assessments.
The DMC industry attempted to resolve the issue through legislation on multiple occasions, but the legislature declined to act, claiming that the issues could be resolved under the existing tax statutes. A claim that proved to be correct, eventually.
Through referrals from clients, CPAs and attorneys, our firm was eventually retained to litigate a majority of the DMC tax appeals before the CDTFA. We challenged the audit staff's treatment of DMCs from the audit level and up through the administrative appeals process. It was not until we reached the final level of appeal at oral hearings before the Members of the Board of Equalization, that we finally obtained a very hard-fought victory. A majority of the Board Members agreed with our legal arguments that DMCs are service providers by nature and that they should be treated as consumers of items that are consumed during the course of events/programs. Moreover, we were able to convince the Board Members to issue a precedential memorandum opinion which establishes beneficial and binding law for DMCs going forward. (See Key Events, Inc. Memorandum Opinion (Nov. 14, 2017).) In the process, we saved a great group of people and businesses millions of dollars and obtained significant refunds of overpaid, undue, taxes.
DMCs play a vital role in promoting the states in which they operate and we are proud that we were provided with the opportunity to help establish beneficial and binding new law which will help DMCs thrive in California going forward.
---
Industry:  Construction Contractor – Structural Steel
Procedural Summary:  Appeals
Reduction/Refund: $1,875,169.28
(100% Reduction)
Our firm was retained following the completion of a sales and use tax audit of a structural steel contractor that resulted in an assessment of nearly two million dollars. The audit was performed using a cost accountability test, also referred to as a material accountability test, in which the auditor seeks to reconcile the cost of goods sold with the amount of tax paid to vendors and/or reported to the state. Following a thorough examination of the audit working papers and investigation into the underlying documents, facts and audit procedures, we uncovered legal and procedural flaws in the state's audit methodology and in the issuance of the determination. Following our presentation at an administrative appeals conference, the audit staff conceded that the entire liability should be canceled.
---
Industry:  Recreational Vehicle Dealership
Procedural Summary:  Appeals, Board Level Hearing, Settlement
Reduction: $13,876,785.41
(94% Reduction)
This case involved two separate California audits of one of the largest RV dealerships in the nation. The audits covered locations inside and outside of California, and involved a number of complex procedural and legal issues. We were successful in overcoming erroneous audit sampling and projection methods employed by the state's audit staff, and successfully argued our client's case at an oral hearing before the elected Members of the State Board of Equalization.
---
Industry:  Cigarette and Tobacco Wholesaler/Distributor
Procedural Summary:  Appeals
Reduction: $5,034,245
(99% Reduction)
Our firm was retained to handle the appeal of this case after a large law firm failed to obtain any reductions to the asserted audit liability. The case involved a cigarette and tobacco wholesaler/distributor, and the state audited both of the taxpayer's accounts (cigarette and tobacco). A significant portion of the asserted liability stemmed from disallowed sales to American Indians and disallowed sales in interstate commerce. The audit also included asserted liability for alleged clerical errors in reporting. We obtained favorable decisions on both cases at the first appeals level and worked with the Audit Department through a reaudit to eliminate over 99 percent of the asserted liability.
---
Industry: Medical Devices
Procedural Summary: Prepared and Filed Refund Claims
Refund: Over $1,000,000 to date
Our client, a lessor and retailer of medical equipment throughout the United States, engaged us to perform a multistate sales and use tax compliance review. Our client had previously relied upon their own in-house accounting department for sales and use tax compliance purposes, but turned to us when their nationwide activities increased. During the multistate compliance study, we identified tax refund opportunities in a number of different states. We were subsequently hired on a contingency basis to recover the overpayments from states throughout the nation. Every claim for refund we filed with every state was granted in-full.
---
Industry: Lump Sum Construction Contractor
Procedural Summary: Appeals, Claim for Refund
Reduction/Refund: $950,000
(100% Reduction + Refund)
This case came to us with a total liability of approximately $700,000 but ended with our client being granted a refund totaling approximately $250,000. The case included two separate audits and a separate claim for refund. Our firm became involved after the audits had been completed, and unsuccessfully contested by two prior representatives. The first audit period had an asserted liability of $390,000. We were able to reduce the liability to zero and establish a net refund of approximately $100,000 for that period. The second audit period had an asserted liability of $295,000. We were able to reduce that liability down to $40,000. Finally, we filed a claim for refund for the periods following the second audit, establishing that our client was due an additional $150,000. This case serves as a good example of the complexity and confusion that exists in construction contract law. The correct result eluded numerous experienced professionals for several years before our firm became involved.
---
Industry: Personal Liability/ Corporate Liability
Procedural Summary: Appeals
Reduction: $1,419,356.16
(100% Reduction)
After the technology business he worked for sold its assets, our client, and former CFO of the company, was pursued personally for the asserted unpaid liability of the corporation. The state's corporate collection unit vigorously pursued our client for the asserted liability. Despite significant efforts put forth by the state, our firm ultimately obtained a favorable ruling through the appeals process which eliminated the entire liability.
---
Industry: Construction Contractor- Personal Liability
Procedural Summary: Administrative Protest
Reduction: $524,792.65
(100% Reduction)
Our client operated a business that furnished and installed commercial doors in California for over 20 years. We were hired to dispute a personal liability determination issued against him personally for the unpaid alleged tax debt of the closed-out corporation. We successfully argued that the billing was not issued in accordance within the state's procedural and legal parameters which resulted in a complete cancellation of the billing.
---
Industry: Ski Resort
Procedural Summary: Managed Audit/Refund Claim
Reduction/Refund: $164,605.25
(100% Reduction + Refund)
This case began as a routine sales and use tax audit. In a prior audit of this business, the state assessed a significant liability. In the audit at issue, the state initially asserted a large liability, but our firm was able to obtain a net refund by uncovering a significant credit due for tax which was erroneously accrued on leasehold/real property improvements.
---
Industry: Fixture Manufacturer/Retailer/Wholesaler
Procedural Summary: Managed Audit/Refund Claim
Reduction/Refund: $2,500,000
(100% Reduction + Refund)
Our firm became involved in this case during the course of the audit process. After being presented with audit working papers which suggested that a tax liability of approximately $2 million was owed to the state, the CEO of the company retained our firm to examine the audit findings. During that review, we recognized that a significant percentage of the reported taxable sales were actually exempt from tax due to a technicality in the law that applied under the circumstances. Although the assigned auditor refused to permit the uncovered credits, we successfully worked with the audit supervisor and district principal auditor to have a refund granted in excess of $500,000.
---
Industry: Restaurant/ Hospitality
Procedural Summary: Appeals Conference
Reduction: $626,873.37
(100% Reduction)
This case involved a popular, high-end restaurant in Beverly Hills, California. The audit staff assessed a fraud penalty against our client and drastically overstated the tax liability in the audit. We presented oral and written arguments and supporting evidence at an appeals conference which proved that our client was not fraudulent and that their reported gross receipts were actually accurately reported. In the end, our client received a refund of approximately $100,000 which was paid against the anticipated liability.
---
Industry: Cigarette & Tobacco Distributor
Procedural Summary: Managed Audit
Reduction: $369,780.23
(92% Reduction)
This case involved a tobacco distributor located in Southern California. We managed the audit from the onset, fighting more than three years on behalf of our client to overcome the audit staff's numerous inaccurate factual assumptions and incorrect legal applications. In addition to dramatically reducing the asserted liability, we helped our client develop sound internal accounting and record retention controls to help ensure that it would accurately report and support its transactions going forward.
---
Industry: Medical Devices
Procedural Summary: Managed Audit
Reduction: $53,057.17
(97% Reduction)
Our client, a multi-national retailer and wholesaler of medical devices retained us to manage their audit which focused primarily on supporting claimed exempt sales for resale and sales in interstate commerce. Despite having virtually no resale certificates or supporting shipping documents available due to poor record retention policies, we were able to work with the audit staff to produce a sufficient amount of evidence to prove that our client's claimed exempt sales were substantially valid. Our ability to establish supporting facts without standard documentation resulted in a significant reduction to the audit liability and a waiver of our client's subsequent audit by the state.
---
Industry: Computer Software and Related Services
Procedural Summary: Managed Audit
Reduction: $187,000
(100% Reduction)
Our client sold proprietary specialized computer software and related products and services from its retail location in San Jose, California and at trade shows throughout the nation. We were retained after our client consulted several other firms regarding its sales and use tax reporting concerns. After conducting a thorough in-house examination of its records, we were able to explain a series of complex accounting reconciliation differences to the audit staff which resulted in zero liability.
---
Legal Disclaimer
The case results presented on this webpage are not a guarantee that the same or similar result will be obtained in every matter accepted by our firm. Case results can and do vary depending on a number of factors. You should not assume that the same or similar result as those presented above will be obtained for you or your client's case.